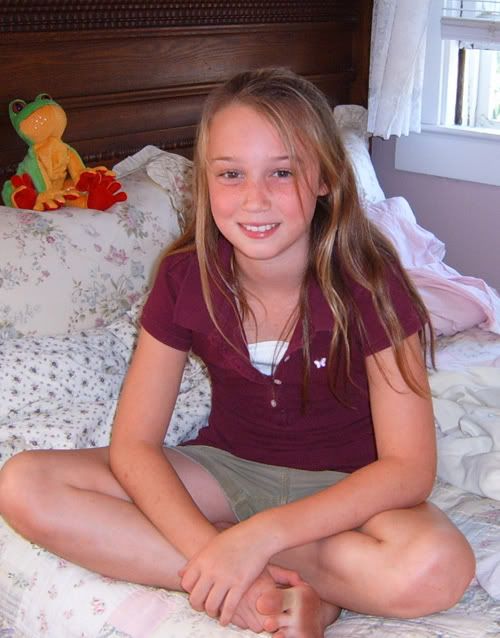 HAPPY BIRTHDAY TO YOU.....
This pretty girl is one of my precious granddaughters. She was born in San Diego, Ca. and now she lives on the other side of the country in New York. Her Pa and I were blessed with getting to take lots and lots of care of her and her older and younger sisters as we did not live far apart, like we do now. Coming and spending the week-ends and days of no school were regular events and as a result we are very close and LOVE being together.
She is a talented artist, honor student, comedian and a very gentle soul! She is bit shy, but when she opens up you will find this amazingly fun and true friend. For being so young she has an amazing code of ethics that she lives by and did I mention her manners? She is polite, respectful and learning wonderful values. Does she sound perfect? Well, in my eyes she is! She is my dear, sweet Hannah and I am so lucky as I get to be her "Mo". (My name with all the Grandchildren.)
Happy Birthday Sweet Hannah! We are so Blessed to have you and Pa and I wish for you the best year yet!! Hugs and Kisses!