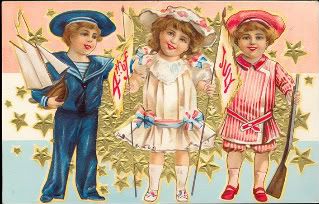 HAPPY 4th and WELCOME!
Be sure and visit
Beverly of How Sweet The Sound...
and all the sweet pink-a-licious blogs....thank you, Beverly for hosting this every single Saturday!
We painted our small cottage style bathroom a few days ago....I am so pleased with the pretty light robins eggs blue. It makes me think of the beach, and so I think of it as my beachy blue bathroom. The mirror I have had for over thirty years....I found it in a quaint antique shop up the coast from San Diego. It got a fresh coat of white paint to match all the crown molding, the wrap around shelf and all the rest of the trim in the bath. Of course we chose the hottest day with the highest humidity to do this! lol! The ceiling is done in the new paper that is embossed to look like tin. I love it! Wall paper on the ceiling in the bathroom, you are thinking? Yes! It does very well and painted is quite sturdy...even with the long hot showers.
The fanciful collectible pin cushion, the pretty sachets and the hanger cover can all by found on my
EBAY
I hope you will stop by for a visit.
I had a lot of enjoyment doing the silk ribbon embroidery over a piece of vintage crocheted doiley for this clothes cover.........It turned out too pretty to hide in the closet, don't you think?
Hope you all have a safe and fun 4th weekend and thank you for visiting today!
Jil